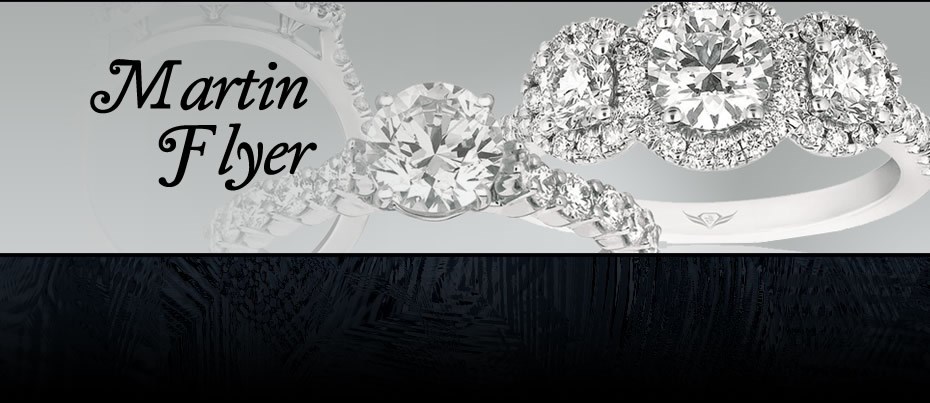 About
Martin Flyer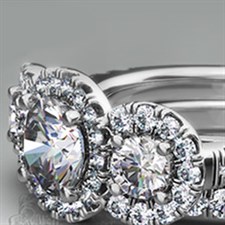 Beginning in the Bowery district more than 65 years ago, Martin Flyer is one of the most recognizable names in the jewelry industry today. Now based in a 10,000 square foot facility in Manhattan's diamond district, the third generation family business continues to carry out the Flyer tradition of providing customers with the highest quality products, competitive prices, and first class service.

Martin Flyer initiated the concept of the 'Five Classifications of Bridal' as an educational tool for consumers. Developed to make the process of selecting an engagement ring easy and worry free, these 'classifications' continue to keep FlyerFit on the cutting edge of the bridal jewelry market.

Expanding on its already-successful semi-mounts for bridal, Martin Flyer launched FlyerFit in 2006. Using a special trademarked design, FlyerFit engagement rings and wedding band sets fit together perfectly. This unique technology eliminates 'the dreaded gap' that exists between the two rings and offers a functional solution. There are five different collections under the FlyerFit umbrealla: Classic, Vintage, For Him, Simplicity and Perfected.
---
Want More Info?
Contact the friendly staff at Albert F. Rhodes today to learn more about our first-class service and extensive selection. We look forward to speaking with you!