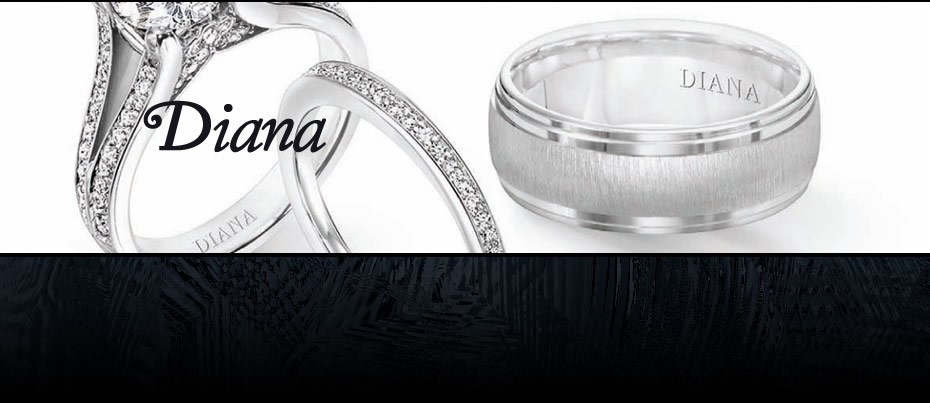 About
Diana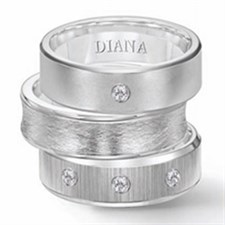 Diana comes from a heritage of the finest jewelry made. The first rings were created as a limited edition collection by Krementz & Company in 1925. The collection was known for its high quality and manufactured primarily in 18K gold. It was the preferred wedding ring and bridal line among the elite group of carriage trade jewelers well into the 1970's. Due to increased demand it was made available to top jewelers across the country. In 1992 the collection was renamed DIANA in recognition of its timeless designs and elegant styling. Additional styles were added in platinum, 14k or 18k gold, and most recently in palladium.

The notion of "Classic Becomes You" is at the heart of the DIANA design philosophy. Capturing the elegant sophistication that is the hallmark of enduring design, there is a timeless quality crafted into every detail.

Designers with access to the rich heritage of DIANA archives reinterpret timeless designs with the fashion sense that today's bride and groom are seeking. From feminine, lace like elegance, or micro pave bridal sets, to bold wedding band statements, all DIANA rings are a reflection of the commitment of a lifetime that bridal jewelry represents.
---
Want More Info?
Contact the friendly staff at Albert F. Rhodes today to learn more about our first-class service and extensive selection. We look forward to speaking with you!