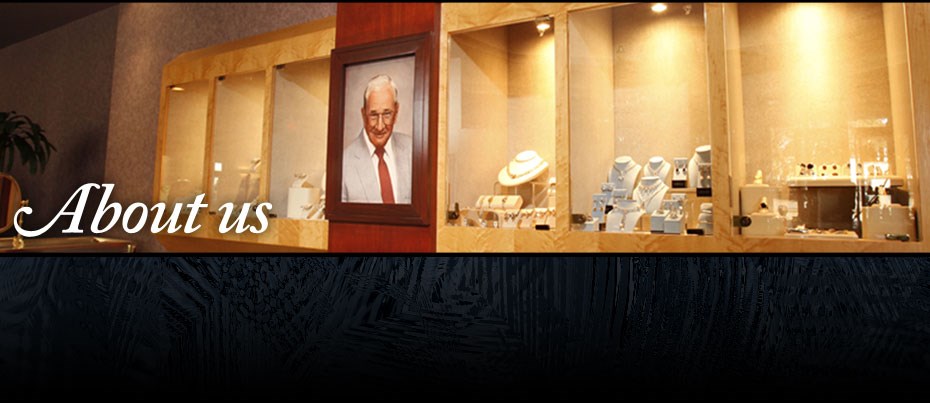 About Albert F. Rhodes
Albert F. Rhodes is the premier provider of fine jewelry in Wilmington, NC. We offer top-notch customer service, an incredible selection, and a wide range of repair and appraisal services.
At Albert F. Rhodes, our business philosophy has remained the same since our humble inception in 1948: We provide the finest jewelry available at the best possible value. We live up to our philosophy by treating each of our customers with the respect and honesty we do our own family, and by employing a highly-qualified and friendly staff to meet the needs of our diverse clientele.
By offering the best service and extraordinary value, we aim to develop lasting relationships with each of our customers.
Meet Our Team
History
In 1948, a Wilmington resident named Albert F. Rhodes quietly opened a small watch repair business in his hometown. Operating out of a hotel office in downtown Wilmington, Mr. Rhodes gained a reputation for his excellent work, and with the help of the thriving economy, soon expanded his business to sell watches and clocks.
In the coming years, Mr. Rhodes continued to grow his business, taking courses to become a Registered Jeweler. Soon after, he added several lines of jewelry to his retail selection. As his inventory increased, so did his business, and he moved from storefront to storefront to accommodate his burgeoning sales.
Albert F. Rhodes passed away in 1989 at the age of 60. Despite this loss, Wayne and Betsy Rhodes resolved to continue the family business in the spirit of the values Albert F. Rhodes had instilled.
Today, the business thrives in a free-standing building in the heart of Wilmington's midtown. While adhering to the core values of its founder, the new location offers expanded jewelry lines, extensive repair and appraisal services, and fine gift lines.
Having celebrated its 60-year anniversary in 2008, Albert F. Rhodes looks forward to a bright future serving the vibrant community that first brought life to the business.